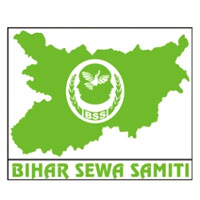 Inspired by the philanthropic ideologies of Mahatma Gandhi and Jai Prakash Narayan BSS strives to bring about progressive and constructive changes in the rural areas of North Bihar. The organisation bases its efforts on the principles of Non-Violence, egalitarianism, Participatory democracy and internal self reliance that would ensure individual freedom, equity based social justice, women empowerment, communal harmony and means for decent living.
While encouraging and facilitating the entire society to attain developmental goals, the organisation focuses above all, on the marginal and excluded communities, who have been bypassed by the recent prosperity and economic growth of the nation. 
BSS's believes in the ethos of 'Total Development', which is the driving force to bring about social change at local level. At the level of economic development, there is a need to inculcate values economy, transfer of technology and availability of credit facilities, which are important prerequisites for economic development. The strategy of development is to make society so alert and responsive to co-ordinate with different available governmental and non-governmental institutions incorporating Disaster Risk Reduction. In education, the measuring rod is to achieve wisdom backed by literacy and information. In health sector, objectives are to ensure basic hygiene/sanitation and prevention, and making local governmental health agencies operative and co-operative. In nutshell, BSS's development motto is "NEED BASED AND PEOPLE CENTERED".